RASH45 "Out of the Concrete"
En muralmålning har växt fram invid Nygatan i Södertälje. Det är graffitikonstnären RASH45 som fyllt den tidigare grå och tråkiga väggen med fjärilar. Ett inslag av natur i den betongtäta stadsmiljön.
Kör eller går du längs Nygatan kan du se det färgglada konstverket.
Konstnären
De flesta graffitikontnärer väljer en tag, ett alias som de signerar sina verk med.
Rash betyder "utslag" på engelska och är en lek med vad många traditionellt ansett om graffiti som klotter och något otrevligt som man vill bli av med – som ett utslag på kroppen.
Mer från konstnären hittar du på instagram: @rash45.official
Perfekt fotoläge
Fotar du dig framför väggen och lägger upp det i dina sociala medier hashtagga #färgpåstan och tagga oss @sodertaljecity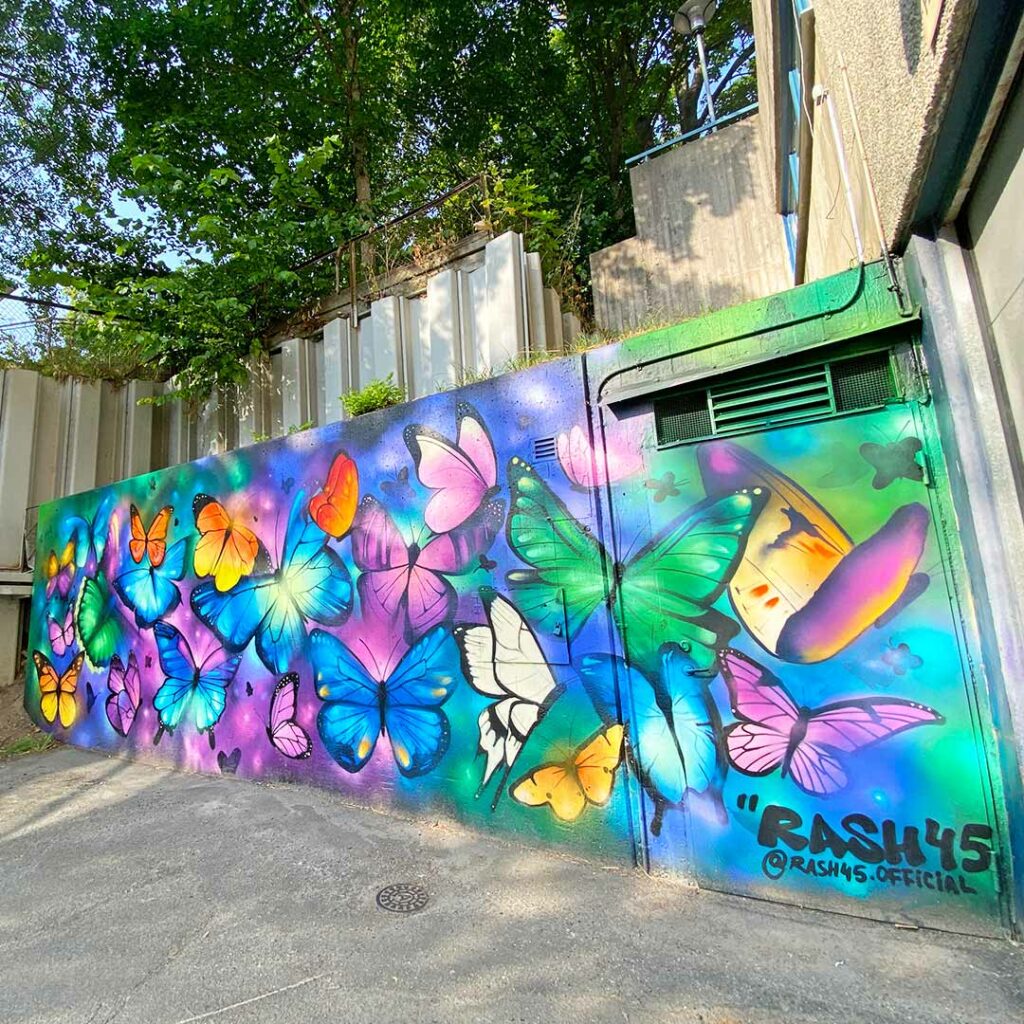 Hitta hit: Platsen finns utplacerad på vår karta under "Målningar"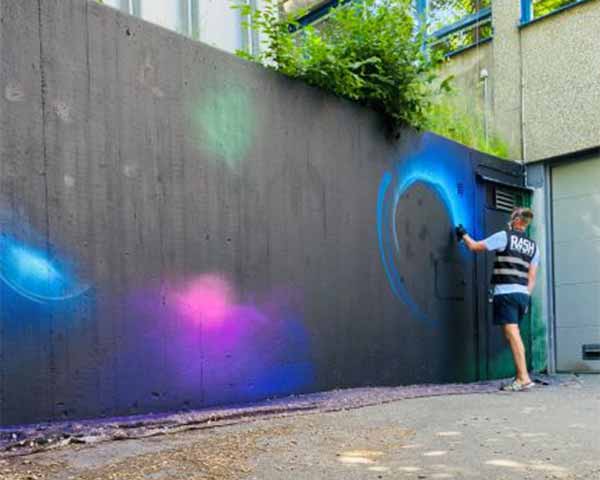 Väggen målades av RASH45 i juni 2021
Sommarens nya inslag:
Färg på Stan
Välkommen till nya spännande upptäckter i centrum